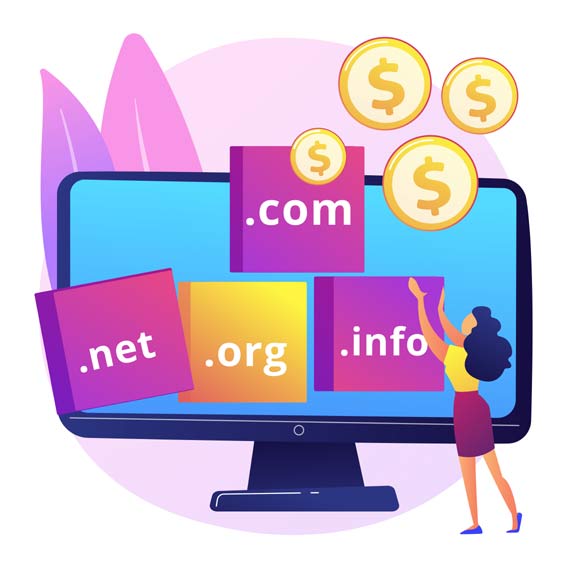 A domain name is a string of text that maps to a numeric IP address, used to access a website from client software. In simple terms, if your website was a house, then your domain name will be its address. Each part of the domain name provides specific information. These pieces of information enable web browsers to locate the web page.
A domain name is an essential part of having a website, but it is only a part of the equation. In order to launch a website, you will also need content and a web hosting service to store your files, so they can be accessed on the internet. Remember that owning a domain does not mean web hosting is also included.
What is Domain Name Registration?
Domain name registration is the act of reserving a domain name on the Internet for a certain period of time, minimum one year. It is important to know that this domain will remain yours for as long as you renew it and there is no other way to purchase a domain name forever.
First step of Domain Name Registration is name search for the best one, that is available. We cannot opt for a domain name, which is already resgistered by another person. A domain name with .com extention is usually the most popular choice. But, if that version is unavailable, don't worry. There are lots of other domain extentions available (eg: .in, .org, .co.in, .net, .info, etc).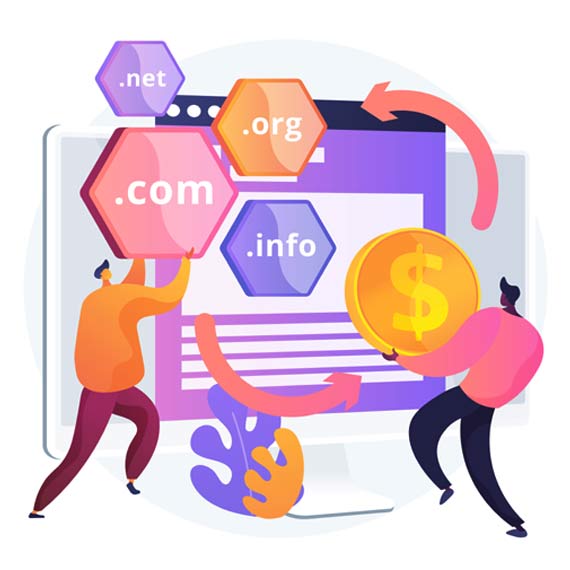 We can help you in selecting a SEO friendly domain name which focus on your business and business name. Also, we can handle all the technical settings behind domain registration on behalf of your business. Firstly, we will search for the available SEO friendly domains matching your business. Best 5 options will be provided to you and you can select the best one. After confirmation, we will register the domain name for you. There is no additional cost for domain registration when opting for
web design
service.